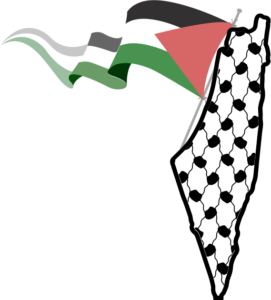 Be the next Palestine Ambassador
Do you believe your community (and the world) should know more about what's going on in Palestine?
If so, Palestine needs you.
#PalestineAmbassador سفير فلسطين#
Living
In Palestine or abroad,
or anywhere in the world
Passionate
about raising awareness in your
school, college, university or local
community regarding the injustice
in Palestine
This is the online program for YOU.
This program prepares you to be an informed ambassador for Palestine by providing you
with the facts, skills, and networking opportunities to be the best you can be.

You will learn all the background and skills needed to present Palestine and the plight of the Palestinians to the world.
For the next several months, you will embark on a virtual fact-finding mission.
The program culminates in a test of your knowledge, skills and creativity.
Be the next #PalestineAmbassador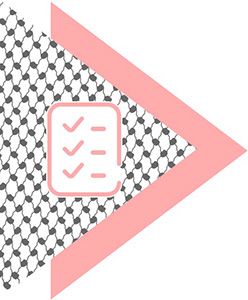 What does it mean to be a Palestine Ambassador?
When you are a Palestine Ambassador, you are committing yourself to raising awareness about Palestine within your community, amongst your friends and colleagues, and whenever the need arises – forums, presentations, talks, debates, lectures, writings, social and cultural events, etc.
Your duty is to debunk myths, correct misconceptions and misinformation, and convey the injustice that has happened, and continues to happen, every day in Palestine. You will be able to inspire people, give them hope and a deep belief that, in the words of Rev. Martin Luther King, Jr., "Injustice anywhere is a threat to justice everywhere."
You will be part of a global network of Palestine Ambassadors, exchanging innovative and exciting ideas, and supporting each other in different ways, so that the voice of Palestine Ambassadors will always be strong and vibrant.
What's the Palestine Ambassador Test?
The Palestine Ambassador Test is the decisive phase of the program. It has several parts. It is meant to measure your general knowledge on Palestine, your visual recognition abilities for its landmarks, and your analytical ability to present solid arguments. It covers Palestine's history, geography, culture and current affairs. And of course it evaluates how well you can present Palestine in a general discussion.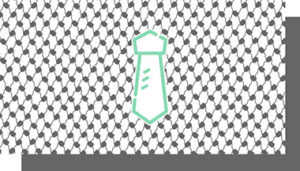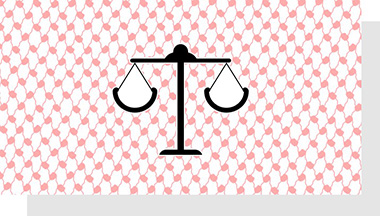 How is the Test Scored?
The first exam, the International Exam, will be online. It will include both multiple choice and short answer questions. You can sit for the exam anywhere. It will be held on the first week of May, 2020. Additionally you will need to upload a short video (3 minutes) where you face the camera and present one Palestinian issue, which will be assigned to you. You can be as creative as you like with your video.
Following the written exam, there will be an audio/video interview, based on the same information on the written exam.
The program has experts in the field of special education. The Palestine Ambassador initiative advocates for the full rights of people with disabilities to get an equal opportunity to participate in the program.
Where and When Can I Take the Palestine Ambassador Test?
The Palestine Ambassador written test is conducted once a year (on the first week of May, 2020).
You can take the test in any place where you have access to internet, preferably on a laptop/desktop, anywhere around the world.
Note that the exam time is set, so might be less convenient for certain time zones.
You can choose the language of the exam that you are most comfortable with: Arabic, English or Spanish.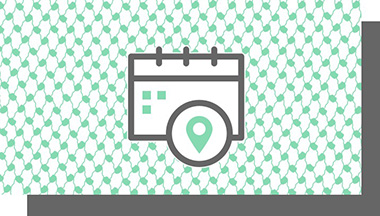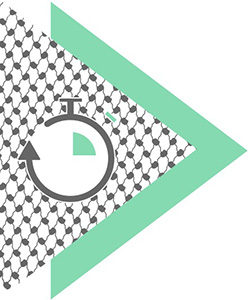 When Does Exam Registration Close?
Registration for the exam closes on the last day of, March, 2020.
What Resources Can Help Me Prepare for the Palestine Ambassador Test?
There is not a single resource to study for this test, as this test is evaluating general information and skills. The Palestine Ambassador program will provide you with a list of free materials to help you prepare for the test. Most of the materials are documentaries, so you can enjoy some great films while learning new things. Also, documentaries will help you visualize Palestine, as there is not a single person – Palestinian or non-Palestinian – who is allowed to visit every part of Historical Palestine.
There's all sorts of other material in the curriculum as well: drama shows, videotaped lectures, books (fiction and nonfiction) and websites. You will know so much about your homeland once you have read and watched all the recommended material!
You will also be invited to regular webinars to help you advance your skills in presenting Palestine.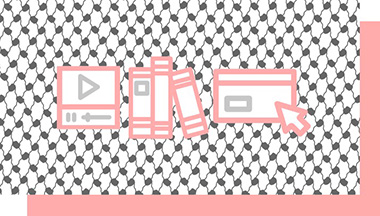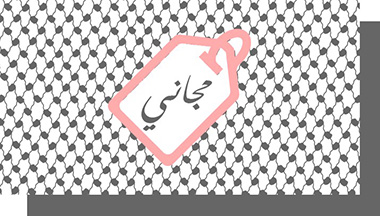 What Does the Palestine Ambassador Test Cost?
If I Pass, Will I Meet Other Palestine Ambassadors from Around the World In Person?
Yes, a summer camp will be held in 2020 for participants of age around 16-26. This will be your chance to network and support collaborative projects in your country, or across the world.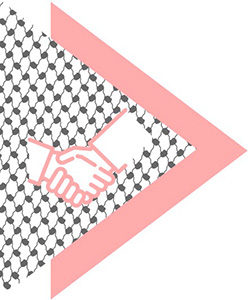 I Want to be Palestine Ambassador. What Should I Do?

1. Register online.
Be sure the name you use when you register exactly matches the identification you will upload (birth certificate, passport or ID).
Everybody is welcome to enjoy all the materials on Palestine that we have here.

2. Watch & Study.
At your own pace, watch and study the free preparation material. Videos make up the core of the curriculum. For extra material, there is a short list of more films, websites, books and novels.

3. Attend the exam.
It will be held on the first week of May 2020.
Exam languages for 2020: English, Arabic and Spanish.
The exam will be a combination of multiple choice and short questions. Also, you will need to upload a short video (3 minutes) on a Palestinian issue. Following the written exam, there will be an oral interview conducted remotely. Those who pass the above, will get the certification of "Palestine Ambassador."


Who is behind this initiative?
This project is managed by independent professionals who love Palestine
The Palestine Ambassador Initiative was founded by independent filmmaker and media consultant Rawan Damen

This educational program is designed to encourage confidence and creativity, while at the same time forging a connection with Palestine, and a deep desire for Justice. My only hope is that every generation keeps the Palestine narrative alive".
Rawan Damen
#PalestineAmbassador Initiative